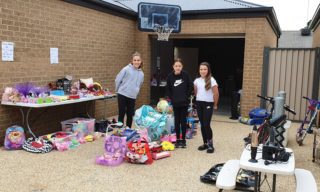 All Stories
Girls sell toys to help sick kids
The girls, cousins and sisters, gathered their unwanted toys and decided to have a garage sale three weeks ago to raise money for The Good Friday Appeal.
Amber is 10 years old and Emily and Aaliyah are 12.
They managed the day themselves and greeted and served every customer on their own.
They raised and donated $135 to the appeal.
We are very proud of the girls.