Are you keen to raise money for our great hospital, be part of the wonderful Good Friday Appeal community, attend an event, or simply donate? Find out how you can give for the kids.
Fundraise for Us
Anyone can hold a fundraiser from a morning tea or trivia night to an online fundraiser or pj day at school.
Run for the Kids
Victoria's favourite fun run! Supporting the Royal Children's Hospital Good Friday Appeal
Volunteer
Volunteering for the Good Friday Appeal is a rewarding way to make a difference for sick kids treated at The Royal Children's Hospital.
Host a collection container
If you have a business or work in a school, we can supply you with a collection container to collect donations year-round.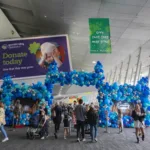 Kids Day Out
Kids Day Out 2023 was attended by 100,000 visitors from across Victoria. If you would like to get involved / hold an activation let us know.
Join a Collection Group
You can join one of our authorised Collection Groups – the Pied Pipers, Uncle Bobs Club or RCH Auxiliaries – and help fundraise for the kids.
Raffle Winners
Over 70,000 raffle tickets were sold in 2023. Prize donations for the 2024 raffle are now open.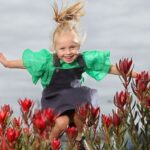 Share Your Story
We would love to hear how The Royal Children's Hospital has touched your life or the life of someone you love, as well as the stories from our supporters.
Support While You Shop
Did you know that you can support the Good Friday Appeal while you shop to help give sick children the best care possible?
Watch this highlights video of the 2022 Appeal