Volunteers are the backbone of the Appeal, and we couldn't raise the funds we do without their hard work and dedication. We are incredibly grateful to our wonderful community of volunteers.
There are so many ways to get involved as a volunteer with the Good Friday Appeal directly or with our supporters across Victoria and beyond.
Ways to volunteer
Volunteer with the Appeal
Interested in volunteering directly with the Appeal on Good Friday or throughout the year? Please register your expression of interest in volunteering with us.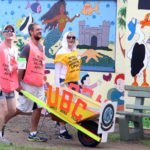 Volunteer in Melbourne
We have authorised Collection Groups in Melbourne who are always looking for new volunteers to support their generous fundraising efforts throughout the year.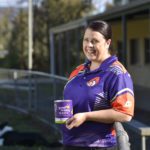 Volunteer in regional Victoria
You can get involved with the Appeal around regional Victoria and beyond by supporting our hundreds of authorised fundraisers making a difference for the kids.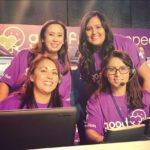 Volunteer Spotlight
When Manj Senn first started volunteering in the Good Friday Appeal phone room in 2010, she didn't know the RCH would become her family's second home when her son Dylan was born with a small or underdeveloped jaw and a cleft palate.