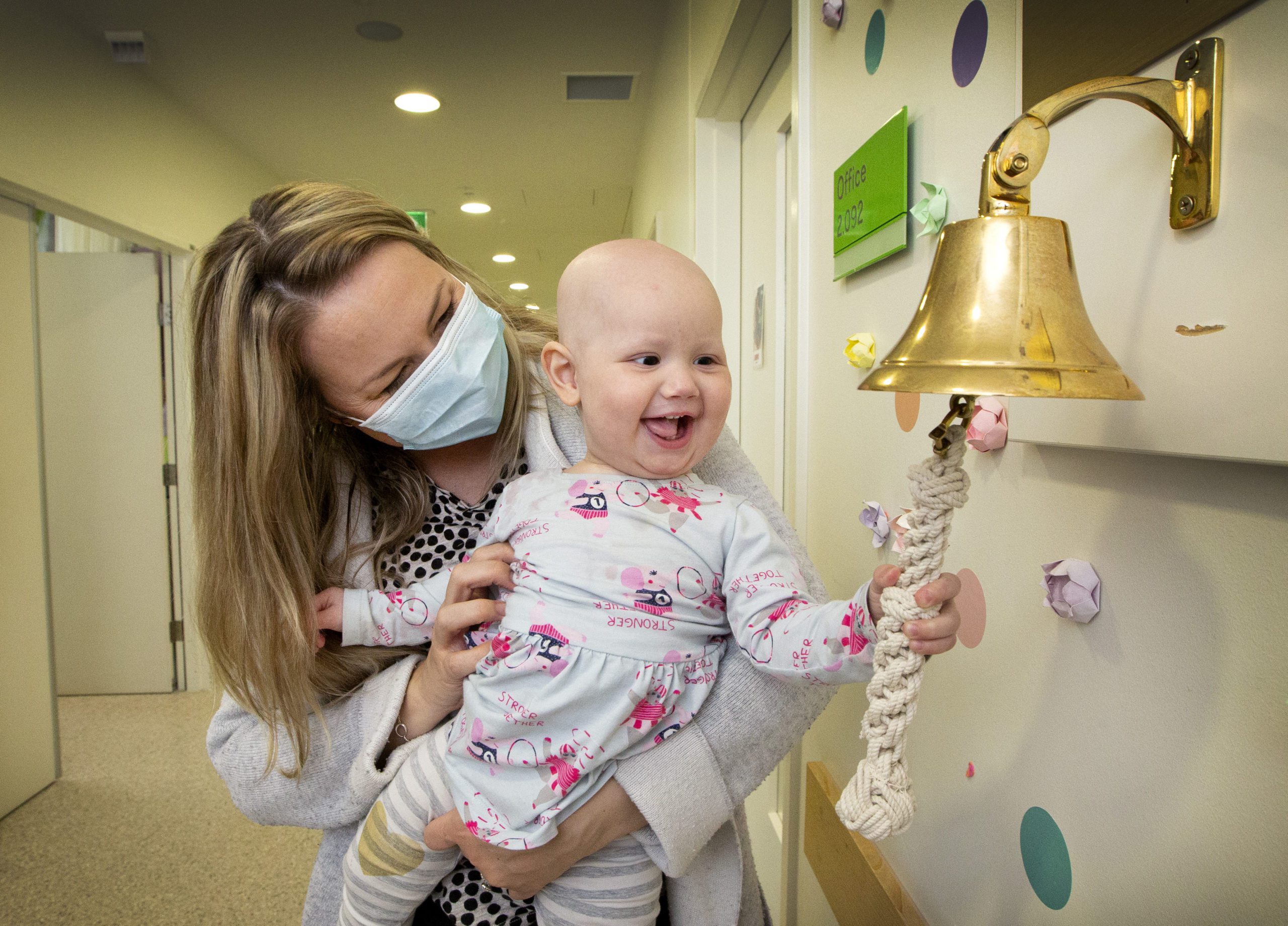 Meet the Board
Penny Fowler
Chairman, Herald & Weekly Times
Penny Fowler is Chairman of the Herald & Weekly Times, a role she was appointed to in July 2013.
Penny acts as News Corp Australia's Community Ambassador. Her involvement in building on the company's legacy of supporting the communities within which we live and work is an area she is passionate about.
Penny is Chairman of the Royal Children's Hospital Good Friday Appeal, is a Board member of The Australian Ballet, Deputy Chairman of The Royal Botanic Gardens Victoria and a Board Member of The National Portrait Gallery.
She is also on the Advisory Board of Visy, the Advisory Board of the Bank of Melbourne, Chair of the Bank of Melbourne Foundation and has recently been appointed to the Board of Tourism Australia.
A graduate of the Australian Institute of Company Directors, Penny holds a Bachelor of Business degree from Monash (Chisholm) University and is a CEW member.
Zoe Sredovic
Commercial Finance Manager, News Corp Australia
Zoe is a Certified Practicing Accountant with 30 plus years of experience in Commercial Finance. Across her long career at News Corp Australia, Zoe has rotated through varying roles within the finance, commercial and community space. This includes Head of Reporting and Controls for the Herald and Weekly Times, Head of Finance and Operations for the Leader Community News, Commercial Finance Manager for News Corp National Community Media & Real Estate and her most current position as the Commercial Finance Manager for News Corp Publishing.
Zoe's commitment to the community is reflected in her involvement as a board member of the Good Friday Appeal and her continual voluntary work across her career.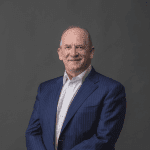 Peter Blunden
National Executive Editor, News Corp Australia
Peter Blunden was appointed National Executive Editor of News Corp Australia in May 2020 with responsibility for the company's national journalism and commercial editorial operations.
Peter was previously Victorian Managing Director – Editorial for eight years with responsibility for all News Corp print and digital mastheads in Victoria and Tasmania including the Herald Sun, Sunday Herald Sun, the Weekly Times, Leader Community Newspapers, the Geelong Advertiser Group, and The Mercury before which he served five years as Managing Director of the Herald & Weekly Times and eleven years as editor and editor in chief of the Herald Sun. Peter edited the Adelaide Advertiser for more than five years, held various senior positions with The Australian, and was founding editor of The Australian's colour magazine in 1988.
His 43+ year career with News Corp Australia has taken him from Sydney to Canberra, Adelaide and Melbourne. Peter was inducted into the Victorian Media Hall of Fame in 2014, and was awarded a Centenary Medal for services to the media industry in 2001.
Directorships: Peter is a director of the Herald & Weekly Times, the Royal Children's Hospital Foundation, the Good Friday Appeal, the Alannah & Madeline Foundation, and a committee member of the Moonee Valley Racing Club.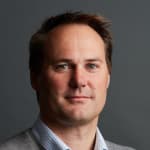 Peter Clark
Executive Director, Arthur St Digital
Peter has been a director of the Good Friday Appeal since 2013. He has more than 25 years experience in media and marketing in senior executive roles such as Executive General Manager of The Herald & Weekly Times and Executive General Manager – Digital Publishing at News Corp.
Peter is currently an owner and Executive Director at Arthur St Digital, an award winning Geelong based Digital Marketing agency.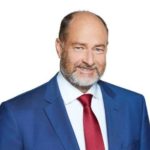 Lewis Martin
Managing Director Seven Melbourne, Seven Network
Lewis first joined Seven as a Sales Executive in 1994. Mr Martin was appointed Managing Director of Seven Melbourne in 2008 and Network Head of Sport in 2019. He leads the day to day running of Seven Melbourne, and plays a critical role leading sports rights negotiations and broadcast management.
Mr Martin is a Board member of the Royal Children's Hospital Good Friday Appeal, Visit Victoria, a Director of the Cure for MND Foundation and an advisor to a number of Melbourne based not-for-profit organisations, He is also a member of the Australian Institute of Company Directors.
Meet the Team
Rebecca Cowan
Executive Director
Rebecca joined the Good Friday Appeal as the Executive Director in April 2020.
She started her career in the corporate sector before moving to the not for profit sector where she has held senior leadership roles across strategy, marketing and fundraising. Rebecca is passionate about the health and wellbeing of children and is delighted to be working with the Good Friday Appeal.
As a kid… you would find Rebecca on the basketball court or camping with her family
Liz Jones
Marketing & Communications Manager
After more than 15 years in corporate organisations, Liz joined the Good Friday Appeal team as Marketing & Communications Manager in 2018 bringing with her a passion to make a difference.
She has managed national, and international, marketing campaigns, and worked on major consumer events.
She enjoys seeing the impact the community is making to lives at the RCH and is grateful to be a part of such an important institution in Victoria.
As a kid… you would find Liz on the Gold Coast playing games in the pool with her brother and sister.
Anna Wilson
Community Fundraising Coordinator
After living overseas and travelling the world for the past 16 years, Anna moved back home just over a year ago and has been working for the Good Friday Appeal ever since.
Anna has worked for various charities in England, however, she grew up with the Appeal and now gets to live it!
She feels incredibly fortunate to work for the Good Friday Appeal because of the amazing volunteers that she gets to work with every day.
In her role, she assists volunteers and fundraisers, ensuring they have everything they need to carry out a successful fundraising event.
As a kid… you would find Anna munching on a classic Caramello Koala; her favourite treat.
Sarah Anderson
Digital Marketing Executive
With 10 years of experience working in journalism and communications, including in the not-for-profit sector in the UK, Sarah joined the Good Friday Appeal Team in 2019 and brought with her a great passion for supporting The Royal Children's Hospital.
Previously, she volunteered for the Appeal in the phone room for several years and has also been a volunteer on the hospital wards.
As the Digital Marketing Executive, Sarah is lucky to be able to share our incredible stories on our social media, website and through our eNewsletter, and help fundraise for the kids online.
As a kid… you would find Sarah playing with her adored Winnie the Pooh bear stuffed toy.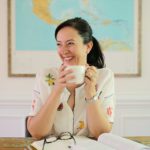 Claire O'Riordan
Supporter Relations Coordinator
Claire recently joined the team after spending five years living in Asia and the USA raising her two young sons.
She brings with her over 10 years of experience of working in the Arts and various charities specialising in stakeholder engagement, corporate partnerships, events and fundraising.
Claire has studied mindset and positive intelligence and is passionate about maximising personal and team effectiveness.
As a kid… you would find Claire zooming around with her favourite toy; her roller skates.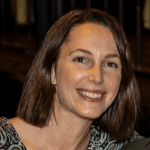 Georgie Hill
Operations & Volunteer Manager
Georgie's role at Good Friday Appeal is to manage the improvement of processes for Events, Stakeholder Relationships and Volunteer Coordination.
Her aim is to ensure our volunteers are well supported and recognised for the generous giving of their time and skills, whether that is for an hour, a day or a lifetime of involvement.
As a kid… you would find Georgie playing Cluedo or Scrabble.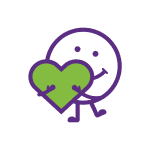 Silvana Schirripa
Administration Assistant
Silvana has been a member of the Good Friday Appeal Team since 2010. Silvana's role includes account reconciliation and administration duties.
On Good Friday you will find Silvana in the middle of a very busy Money Counting Room, supervising the counting of tens of thousands of coins brought in by our dedicated Collection Groups.