Dedicated money counters
Our money counting room volunteers are a special group of people, with many who have been volunteering for decades.
Hundreds of volunteers selflessly give their time in the money counting room on Good Friday each year, counting the coins and cash donated to our tin shakers.
Many have been volunteering for decades, following the counting room as it moved from the old Herald Sun loading dock in Flinders Street, to the Southbank office, then to Etihad (now Marvel) Stadium and now at the Melbourne Convention and Exhibition Centre.
Volunteers from both of our authorised collection groups, the Pied Pipers and Uncle Bobs Club (UBC), attend the counting room each year.
A group of 14 volunteers from the Pied Pipers have clocked up 534 years of service collectively, with the first one of them, John Boorn ( pictured in the middle below), starting back in 1957.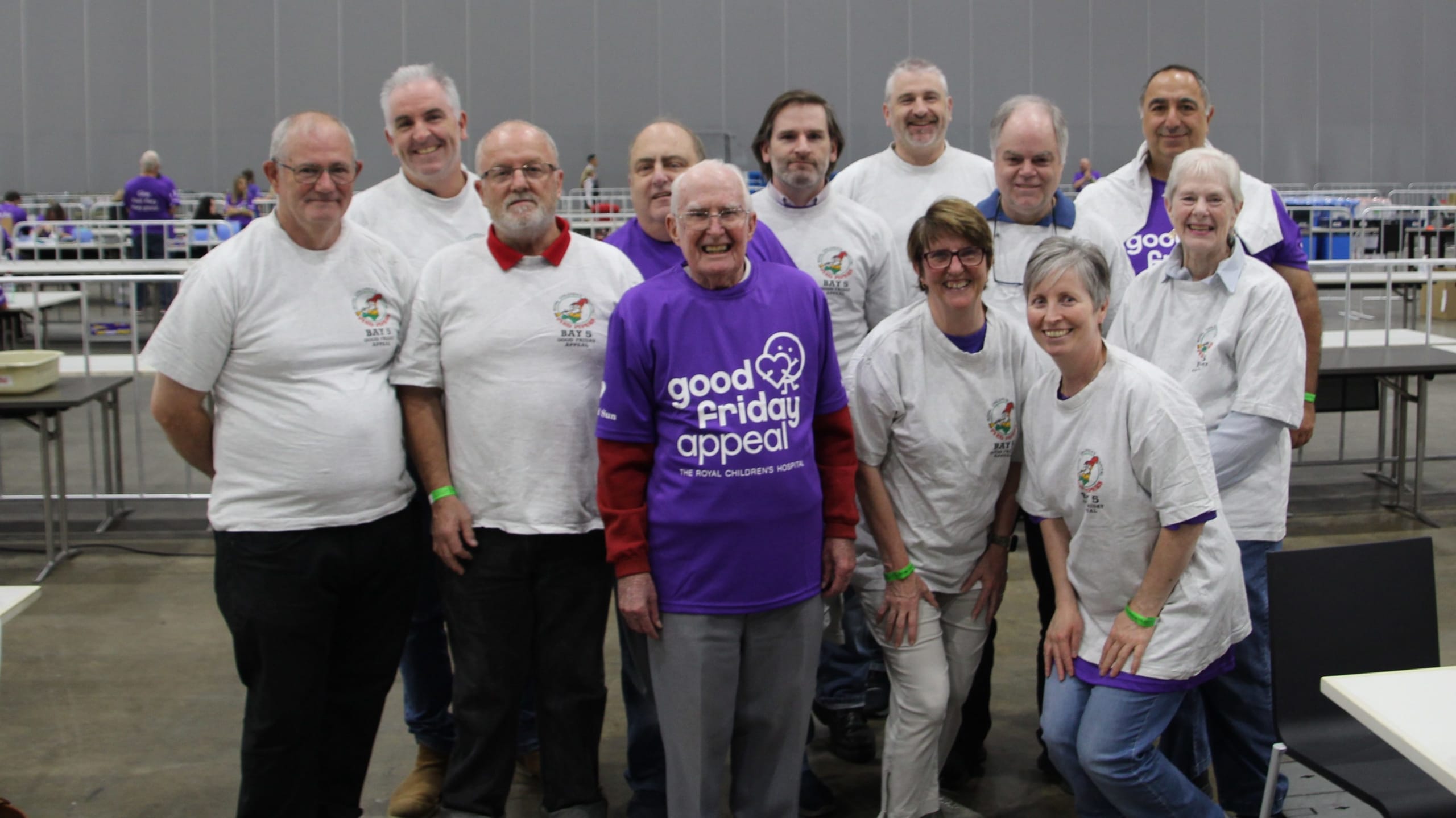 Each year they come back and enjoy catching up with each other and giving their time for the kids.
There are many other Pied Pipers volunteers who are dedicated to the money counting room, like the Tyrrell family who have been volunteering in their for more than 50 years and Leon Duncombe who reached 65 years in 2018.
Jacqueline Priest from UBC has been volunteering on Good Friday for 20 years, in a variety of roles but mostly in the counting room.
"UBC and the Good Friday Appeal has always been a part of my family. My great grandfather was one of the first members of UBC and each generation of my family has been involved," Jacqueline said.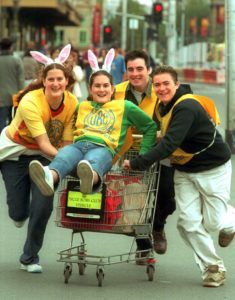 When she was young, Jacqueline started out by transporting bags of coins to the counting room with trolleys. At 16 she started collecting, and once she turned 18, Jacqueline would go back to the counting room after collecting to help count the coins until the final hours of the day.
In recent years, since being a Director of UBC, her main role has been assisting in the counting room.
Jacqueline said 2021 was her favourite year of volunteering at the Appeal.
"Being able to be a part of something so amazing after such an ordinary year gave me such a buzz."