We have many wonderful partners who raise funds for us through special offers and events throughout the year and on Good Friday.
From rounding up at the check out, to a percentage of your purchases being donated to the Appeal and more generous offers, it's easy to help give kids the brightest future possible when you shop with our partners.
Where you can shop and support the Appeal all year round
Jalee Impressions
For all Custom Picture Framing purchases will have $10 donated to the Good Friday Appeal ongoing campaign and you receive a 5% discount. Also purchase your $5 donation Mark Knight/WEG Premiership Poster right here in Dandenong South. Includes all posters framed, unframed or block mounted.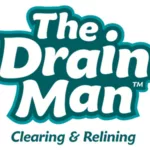 The Drain Man
Every stage 1 drain clearing job will have $5 donated by The Drain Man towards the Good Friday Appeal as an ongoing campaign . A bonus $15 will be added to the donation if you post a Facebook, Google or Product Review.
Krispy Kreme
Did you know Krispy Kreme allows you to buy donuts for your fundraising event at a discounted price? You can use these donuts in all different ways to sell and make money for the Good Friday Appeal. Click below to find out more
Ritchies IGA
When you sign up to the Ritchies IGA loyalty card and app you can nominate the Good Friday Appeal as your chosen charity and Ritchies will donate a percentage of your spend when you scan your card.
PayPal
Did you know you can donate to your favourite charity in your PayPal account? You can set it as the Good Friday Appeal so when you check out next you'll have the option to donate $1 with your next purchase.