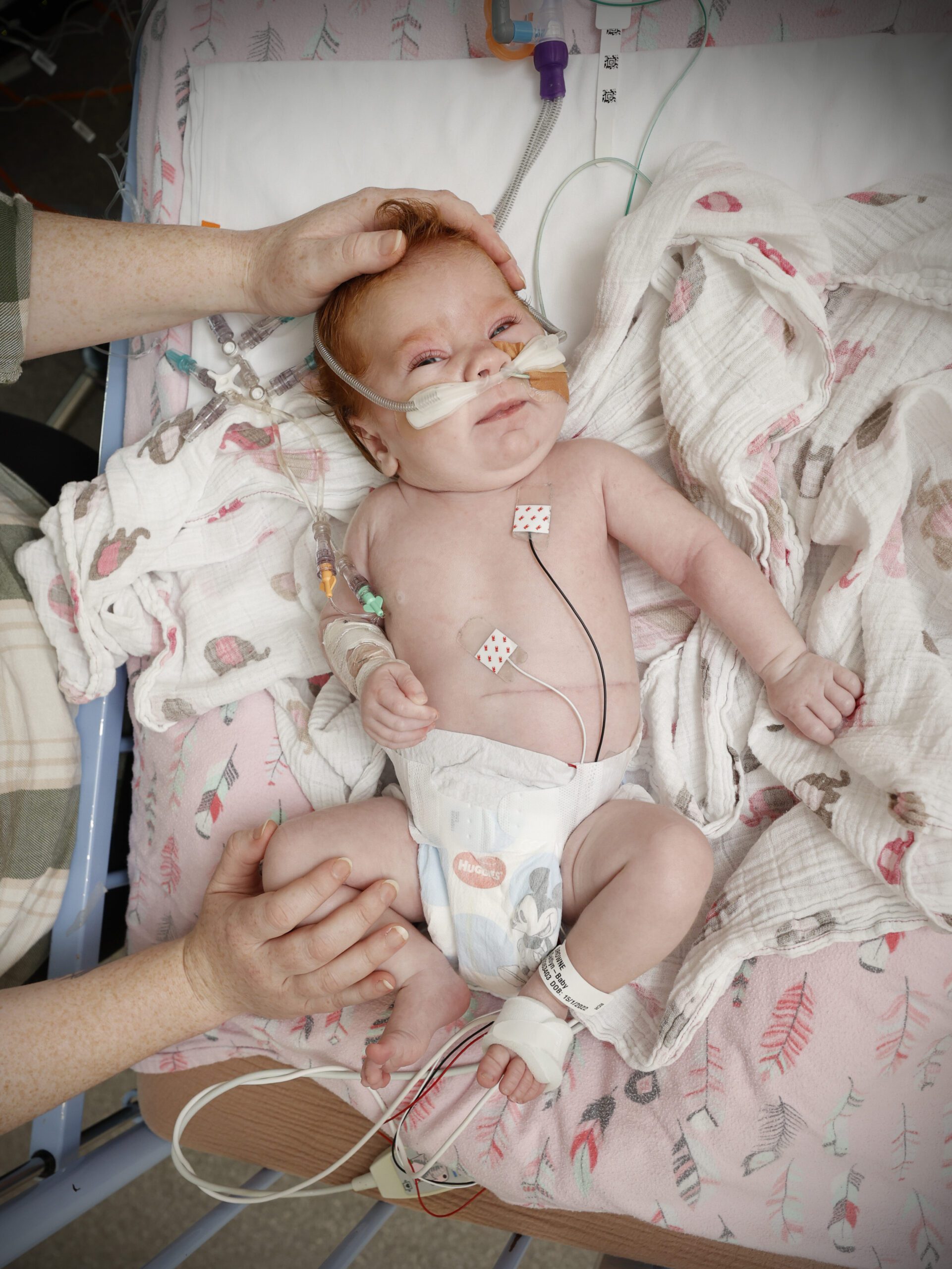 Precision Newborn Health
New research project aims to deliver personalised treatments for our sickest and most vulnerable babies.
Every day, The Royal Children's Hospital Butterfly Ward, the Newborn Intensive Care Unit (NICU), cares for some of the state's sickest and most vulnerable babies.
Those born with complicated health conditions are often at high risk of having major problems with their health and development throughout their life, many needing ongoing paediatric care and then adult care.
Thanks to support from the Good Friday Appeal, the RCH will establish a dedicated Precision Newborn Health program, which aims to deliver personalised and gene-targeting treatments for high risk infants to predict severity of illnesses and ensure they receive treatment at the right time.
The program will bring together research and clinical experts and utilise the latest technology to help build a healthier future for babies cared for at the RCH.
Professor Jeanie Cheong, Project Lead for the Precision Newborn Health Project, said: "We've come a long way in terms of understanding what short and longer term problems babies who are sick or preterm may have but we are now at the stage where we can be more precise.
"We have technologies and methods to enable us to predict what problems these sick, vulnerable babies may have in the short or long term. We hope to be able to devise interventions to help them reach the best possible potential that they have."
Professor Cheong said the aim was to tailor the results from the project to reach a wider group of vulnerable babies.
"Without support from the Good Friday Appeal, we wouldn't be able to do our work."