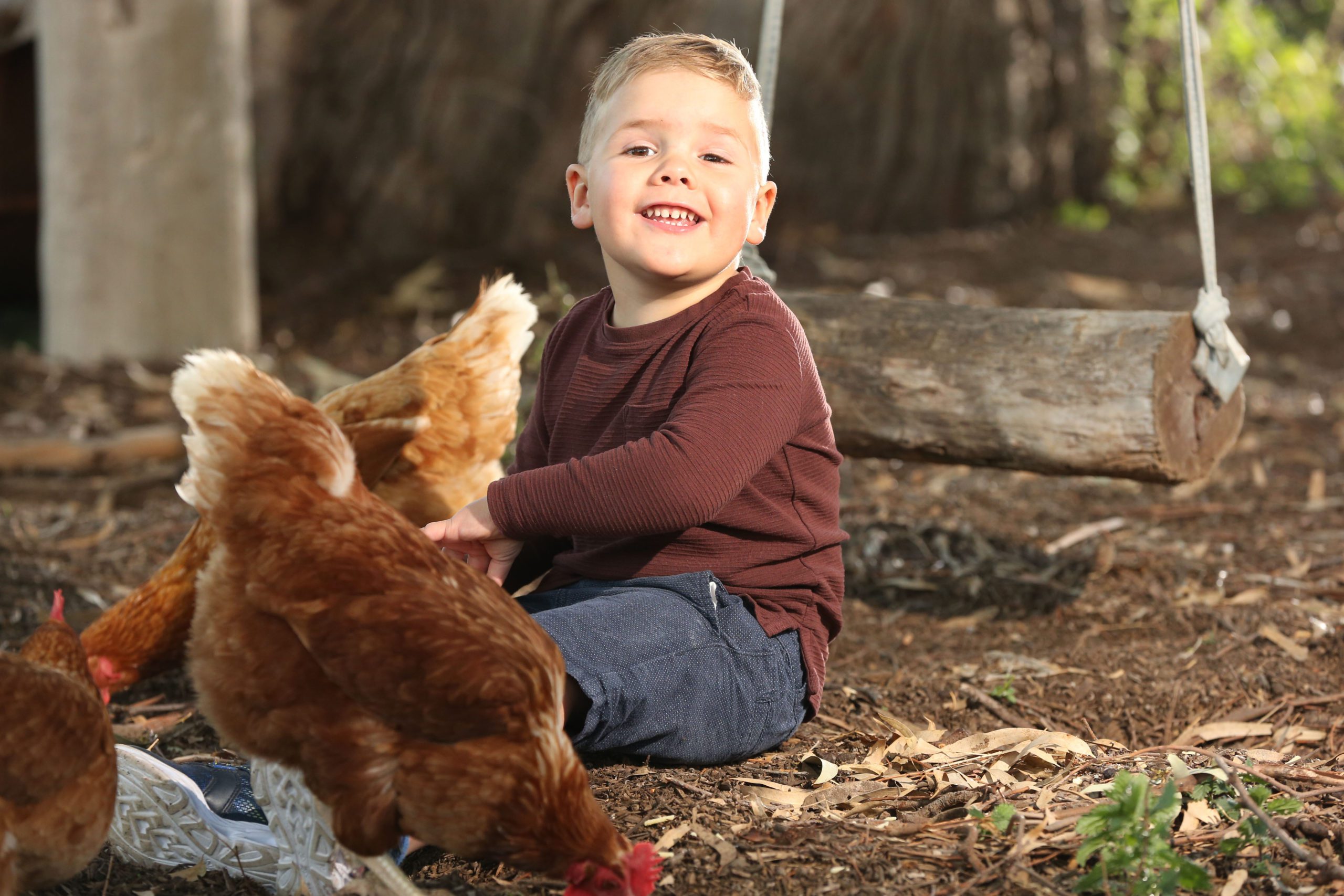 Meet Will
Will Colston-Ing underwent a total cranial vault when he was just 11 months old at The Royal Children's Hospital.
Will Colston-Ing doesn't yet grasp the meaning of the scar running ear to ear across his skull.
His family has dubbed the mark his "warrior scar", as it symbolises a marathon surgery of more than eight hours.
The operation rectified the unusual shape of Will's head, which restricted his brain from normal growth.
Will's doting parents Alex and Jason were only alerted to his "egg-shaped" head after they sent a picture of the adorable then four-month-old to relatives, who raised the alarm.
"I was just very sleep-deprived and totally missed the signs," Mrs Colston-Ing said.
"Back then we were completely oblivious."
Scans confirmed Will had scaphocephaly, the most common type of craniosynostosis.
Craniosynostosis sees bones in a baby's skull join together too early and, as the baby's brain grows, the skull can become more misshapen.
Will underwent a surgery known as a total cranial vault at the Royal Children's Hospital when he was just 11 months old in 2019.
Surgeons removed the entire top of his skull, cut it into pieces and put it back together to give the brain enough room to grow.
"It was honestly one of the most stressful and emotional days of our lives," Mrs Colston-Ing said.
But Will made it through the long operation and was released from hospital within days. His mum said he made a "really quick recovery".
"When we got home he immediately started crawling and talking a little bit more, we just noticed developmentally he took off," Mrs Colston-Ing said.
Will has not experienced any lasting impacts from his condition or surgery and is meeting milestones and developing "incredibly well".
Mrs Colston-Ing said Will, who is set to celebrate his third birthday in May, was a strong boy.
"We want him to wear his scar proudly to show how strong he's been and what he's gone through," she said.
"He's an absolutely sweet little boy and melts my heart."
She said staff at the RCH were "miracle workers", and the Good Friday Appeal, now in its 90th year, was an opportunity to raise awareness and funds for the important work they did, and the incredible difference they made in people's lives.
RCH chief John Stanway said this year's appeal would buy more than 25 pieces of equipment and help support the establishment of the hospital's new virtual care program, using telehealth and the upskilling or regional medical staff to care for more children in their own homes across the state.
Give for the Kids
Your donations to the Good Friday Appeal help kids like William.