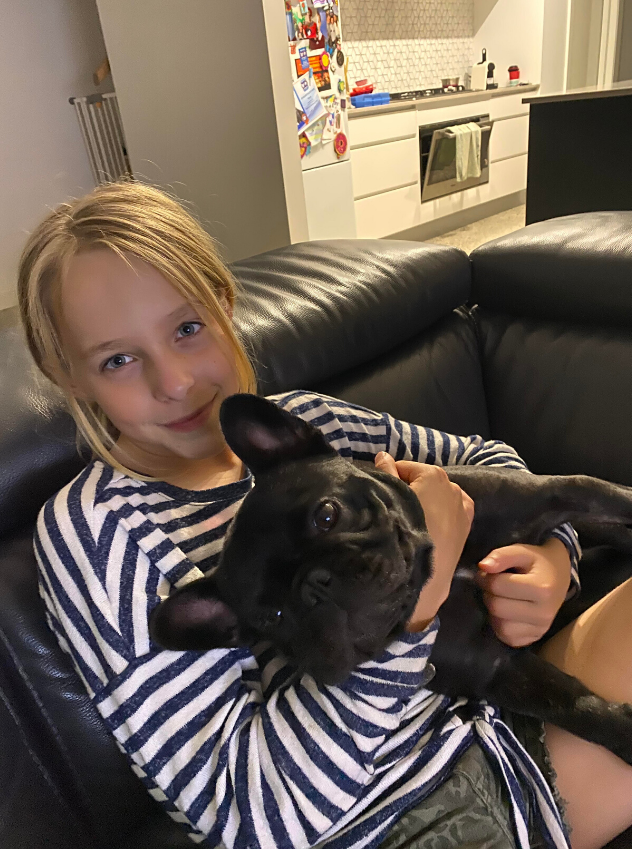 Meet Tia
Cheryl Carter was living every parent's nightmare when her seven-year-old daughter was placed in intensive care at the Royal Children's Hospital.
Tia Sharp, now 10, was battling septicaemia, a life-threatening condition than occurs when bacteria enters the blood. In the weeks prior she had been unwell and had struggled to walk properly, and doctors said she most likely had the flu.
After a week off, she returned to school but had a sore throat.
Days later, Ms Cater said Tia was up at 3am, distressed with stomach pains.
"She asked me, 'why can I hear my heart rate'," Ms Carter, of Newtown, recalled.
Tia was taken to Geelong hospital on a Monday morning, where medical staff investigated multiple possibilities.
On the Wednesday night she went into septic shock and was put in the ICU.
Her heartbeat wouldn't regulate itself and Tia was transferred to the Royal Children's Hospital ICU.
"(Staff) said, 'you need to understand how serious this is'," Ms Carter said.
"For us it was really horrible, you don't ever want to hear that."
Tia's organs had started to fail and her heartbeat was still not regulating itself.
Her antibiotics were adapted and excess fluid was drained from her lungs, which stabilised her heart.
After the fluid was drained two days into her stay at the RCH, doctors were confident Tia would be all right.
She ended up staying 11 days at the RCH, and the hospital organised her family accommodation at Ronald McDonald House.
Doctors believed she had the flu which compromised her airways and then she became septic, which leads to poor circulation.
Up until the incident, which could have cost Tia her life, she had been a fit and healthy child.
"It can happen very quickly," Ms Carter said. "We were very lucky."
Apart from renal impairment that corrected shortly after she was released from hospital, Tia had no ongoing impacts and has made a full recovery.
Her mum describes her as an active, caring and smart kid who loves animals.
Tia said she was "a little bit scared" at the hospital but she felt well looked after.
"The staff were really nice and friendly," Tia said.
"I was grateful and happy when I left the RCH.
"If the doctors weren't there something worse would have happened."
Ms Carter said she hoped everyone got on board this year's Good Friday Appeal.
"Until you need it you don't understand how important the RCH is and what a good job they do," she said.