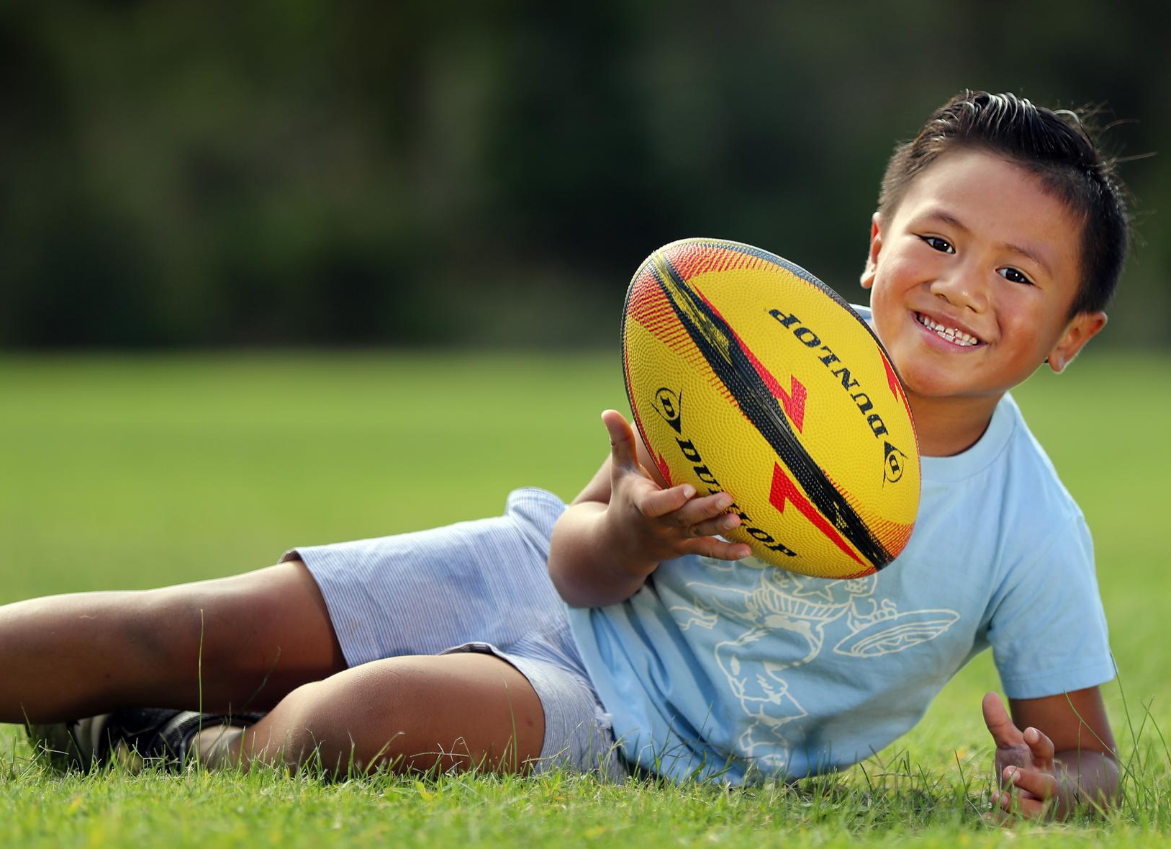 Meet Maddox
Brave Maddox Ropati-Tui has a hidden "superpower" — that's what the youngster calls the port-a-cath buried in his chest.
The six-year-old, from South Yarra, was born with cystic fibrosis, a disease which affects the lungs and can make it hard to breathe.
It's meant he's needed regular treatment at The Royal Children's Hospital since birth — from clearing mucus from his tiny lungs to getting vital medicine via the port-a-cath.
"As a new mum it added to the whole learning of everything," Maddox's mum Teuila says.
"You're learning to be a new mum and learning about this medical condition and what our life would be like. It was our new normal."
But thanks to a new wave of at-home care by a team called Hospital in the Home, Maddox is spending more time with his mum and less time in hospital.
"We're lucky. Maddox has his port flushed every five weeks or so, and they visit us daily with the nurse. Whether he's at school or when he was at daycare, I didn't have to be there,"

Ms Ropati said.
"And that service has enabled me to go back to work — that was lifesaving."
Dr Penelope Bryant is the medical lead of the Hospital in the Home team.
She says being able to provide care to kids in a familiar environment, where possible, is always better.
"Their quality of life in general is just better – they're laying with pets, outside playing basketball and with their siblings," she said.
"We know that parents say their kids are just happier at home, the family is able to function better at home — the holistic look at the child (is better)."
"It's about trying to think a little bit outside the box.
"We're trying to challenge ourselves and families. There are always new patients where we're saying, 'Why couldn't we look after this child at home?'"
The mobile service has meant Maddox was able to start playing rugby for the first time – something that would not have been possible between regular hospital visits.
"That was the first sport he ever asked me to play," Ms Ropati said.
"I thought, I can't wrap him in cotton wool. He's the strongest kid I know. He's a happy kid, and just fearless."
"It's amazing. I can't speak highly enough (of Hospital in the Home). A 'thank you' will never be enough."