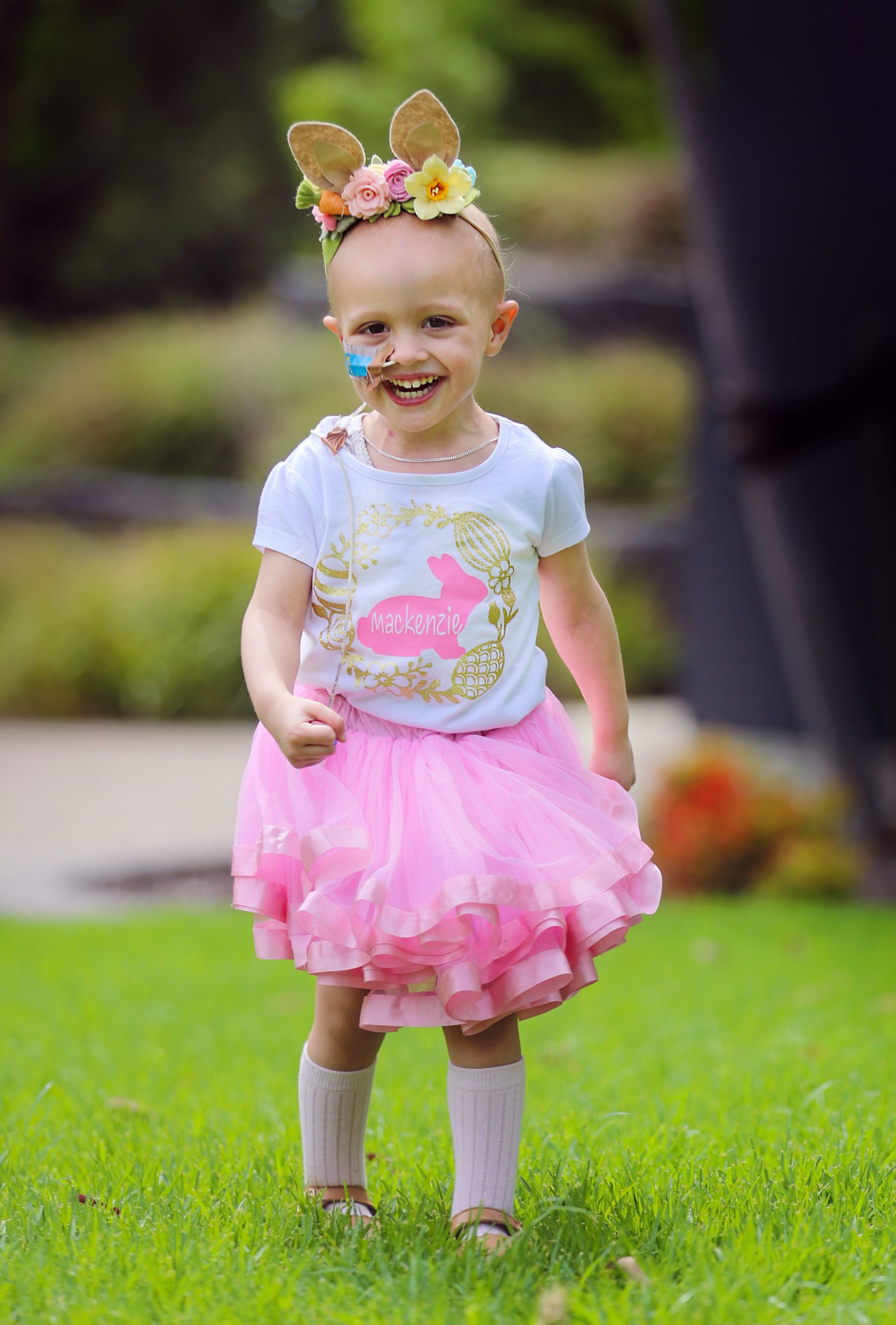 Meet Mackenzie
For Mackenzie Butterworth's mum Tanya, dressing her little girl is one of the only things she can still control in her daughter's life.
The 2½-year-old was diagnosed with acute lymphoblastic leukaemia seven months ago, after her parents noticed bruises appearing on her legs.
"She'd been unwell with viruses for a few months beforehand and I just put it down to being at daycare," Ms Butterworth said.
"(Dad) Brenton googled the symptoms, to the point where he was crying, and they matched leukaemia so I took her to the hospital."
The diagnosis turned the Ballarat family's life upside down.
"The first month she spent in hospital, at the Royal Children's Hospital, and my husband would come and visit on weekends with the kids," Ms Butterworth said.
"Another phase was eight weeks in Melbourne. And the one she has just finished (the third phase) was probably the worst ever — she spent pretty much all of December in hospital having oral chemotherapy."
Tomorrow Mackenzie will start another round of treatment, which will continue for the next two years. But running through the grass outside the hospital, dressed in a bright pink tutu and a bunny-ear headband, Mackenzie's fighting spirit shines through.
"She's been amazing," Ms Butterworth said.
"She's been through a lot. But most of the time she's happy and playful. It's really incredible to watch a child that's being put through absolute hell who still manages to smile."
The Good Friday Appeal, which runs in the lead-up to Easter, will raise much-needed funds for kids like Mackenzie. The Herald Sun/Transurban Run for the Kids, which raises funds for the appeal, will not go ahead because of public health concerns over coronavirus.