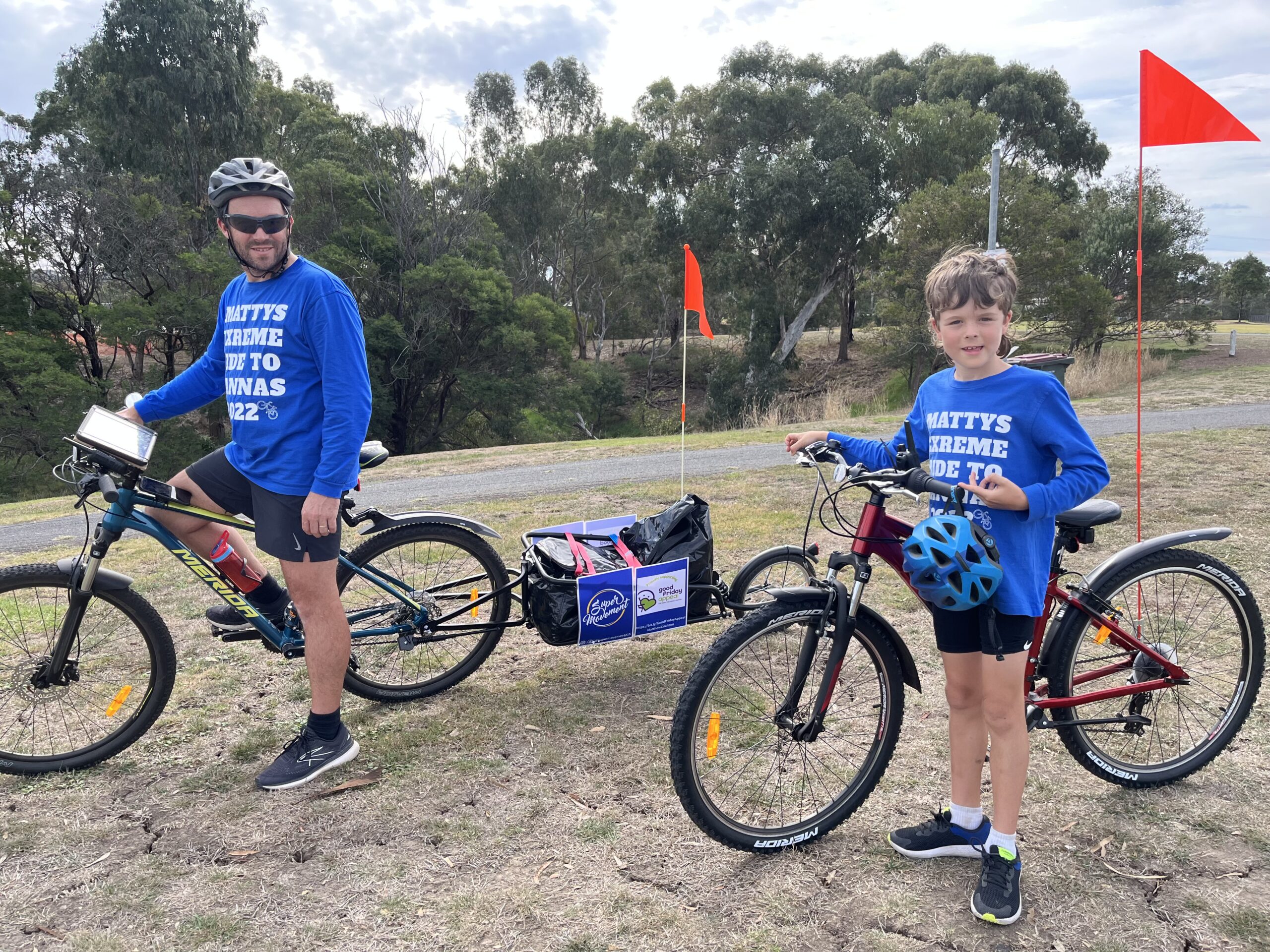 Matty's Ride to Nanna's
Nine-year-old Matty rode 300km to his Nanna's while raising thousands for the Good Friday Appeal.
Matty may only be 9 years old but he has ridden his bicycle almost 300km to his Nanna's place, all while raising more than $10,000 for the Good Friday Appeal.
He embarked on 'Matty's Extreme Ride to Nanna's from his home in Yarraville last Thursday (April 14) morning and rode to Warrnambool with his dad Michael. The pair rode for six days, with mum Lia and sister Helena, as their support vehicle, arriving at Nanna's in the afternoon on Tuesday.
Matty said his legs were tired after the ride but he was very excited to see his Nanna and give her a big hug.
The ride had been a long time in the making.
"It all started at least two years ago. I came up with the idea of riding my bike to Nanna's. I hadn't really seen her for a long time because of Covid," Matty said.
Michael said at first they thought the idea would go away but it didn't so then the family decided it would be an opportunity to do something good and raise funds at the same time as the ride.
"We luckily haven't needed the hospital that much so far but just knowing it's there is such a great thing as a young family. You never know when you're going to need it. It's always kind of in your thoughts that there are families there having real battles and that there are some miracles," Michael said.
Michael said he was "extremely proud" of Matty for doing the ride and raising funds.
"We took it easy, we didn't push it too hard at any stage. We had plenty of breaks and stopped at playgrounds and gave our legs a break.
"Matty was bouncing back better than me the first couple days. He never complained."
The Good Friday Appeal thanks champion Matty and his family for raising an incredible $10,344 for The Royal Children's Hospital – more than double the goal he set out to raise!
You can still view Matty's fundraiser and donate.