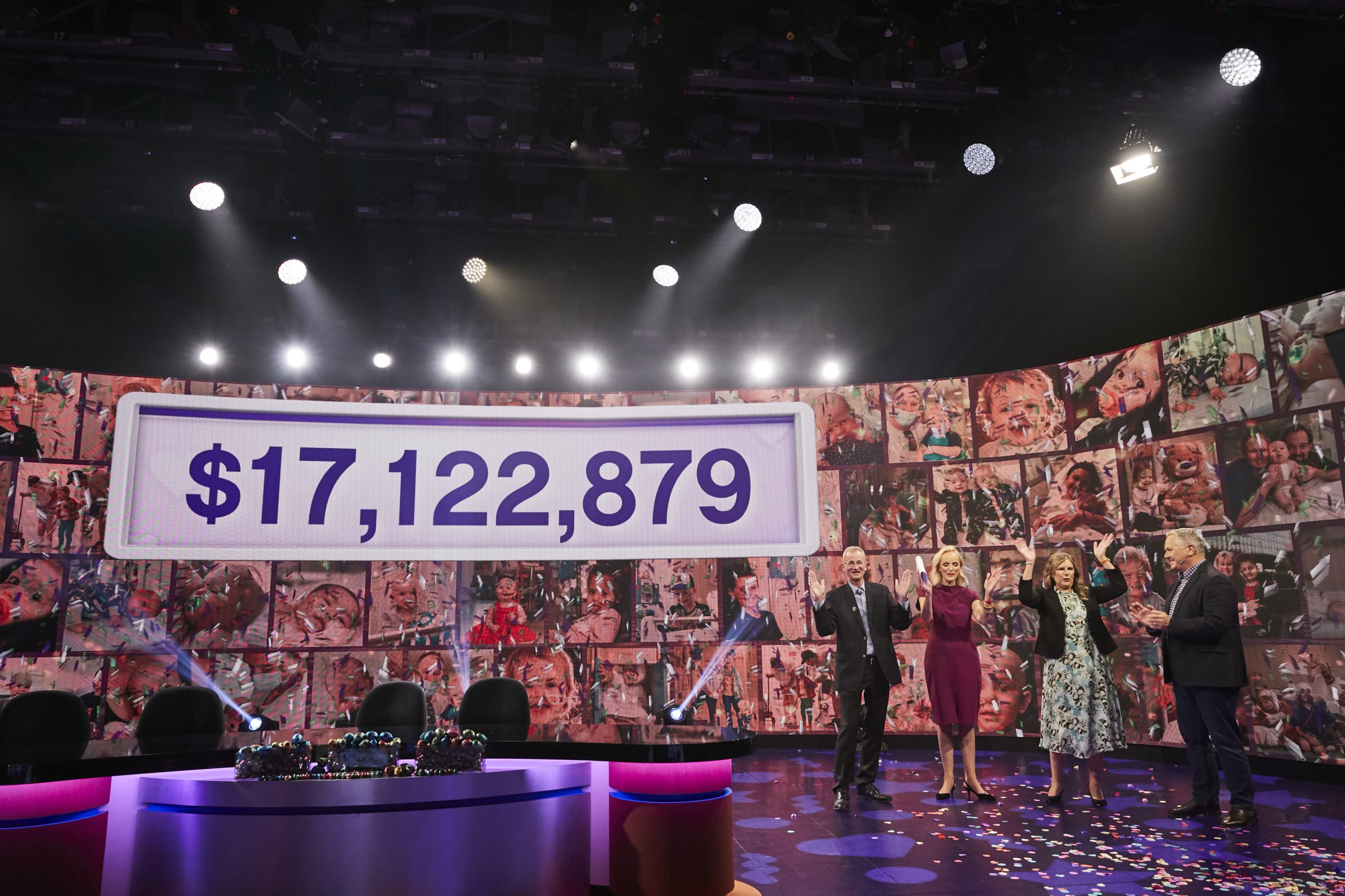 The 2021 Final Tally
We thank our generous community for raising an incredible $17,122,879 for the 90th Good Friday Appeal.
Communities from Victoria and beyond have dug deep, producing another outstanding total for The Royal Children's Hospital Good Friday Appeal.
The final tally is $17,122,879.
Rebecca Cowan, Executive Director of the Good Friday Appeal said: "We're overjoyed by the generosity of Victorian communities and beyond on this momentous 90th Good Friday Appeal. We are humbled to see everyone come together on this day, all with the singular mission of helping The Royal Children's Hospital remain a world-class facility for the sick children of Australia.
"We understand that for many families the last 12 months have continued to be challenging. To everyone who participated, whether you've held a fundraiser, donated, purchased a raffle ticket or tuned into the Channel 7 telethon, we thank you from the bottom of our hearts.
"The Good Friday Appeal has been made possible thanks to the thousands of dedicated volunteers, tin rattlers, regional area managers. It is because of you we stand here today in our 90th year."
The Good Friday Appeal would not have been possible without the support of its partners; the Herald and Weekly Times, Channel Seven, 3AW, ACE Radio network, Nova FM and Smooth FM, Melbourne Convention and Exhibition Centre, Woolworths, Telstra, Henley, and Villawood Properties. The Good Friday Appeal are also grateful to have had the support of the AFL and the North Melbourne and Western Bulldogs football clubs who helped fundraise at the fourth annual Kick for the Kids match.
This year, many Virtual Tin Shakes from regional towns around the state raised an amazing $304,400. While thousands of CFA collectors in the organisations 70th year fundraised an incredible $1,028,328 around the state and the much loved Great Good Friday Appeal Raffle brought in more than $677,460.
Funds from this year's Good Friday Appeal will go towards the new statewide Virtual Care Program for a collaborative approach to care, upgraded medical imaging ultrasound machines to continue to advance patient care and over 25 different types of equipment to be used across the hospital.
Since 1931 the Good Friday Appeal has now contributed more than $399m to The Royal Children's Hospital.