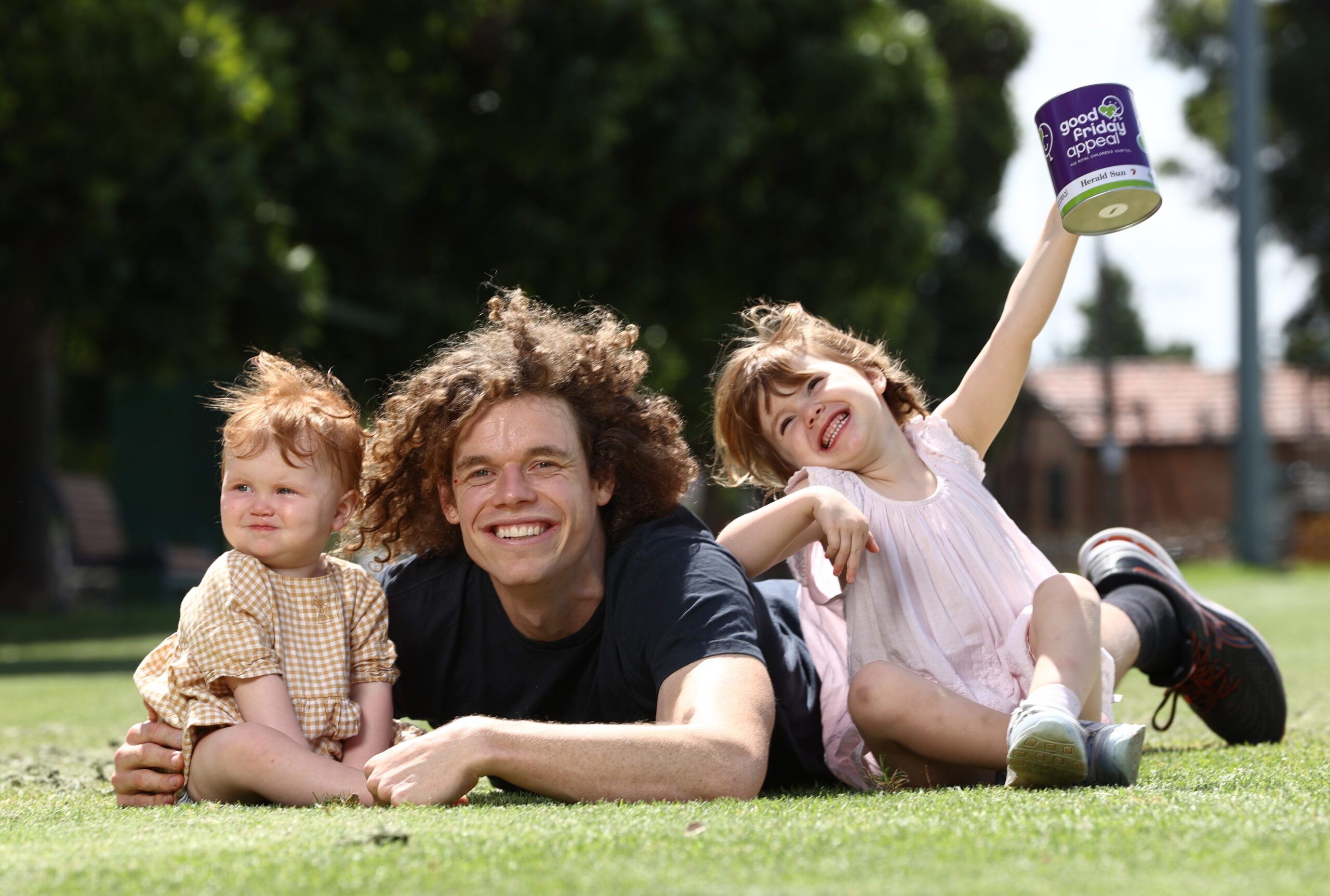 Ben joins Appeal
Melbourne premiership player Ben Brown has joined as a Good Friday Appeal Ambassador.
Melbourne premiership forward Ben Brown has seen first hand why it's so important to support the Good Friday Appeal.
His teenage cousin Grace has been in and out of The Royal Children's Hospital since being diagnosed with leukaemia at age 6.
"The worst thing you can imagine is your child being sick and needing the hospital,'' Brown said.
"My cousin Grace, she has Down syndrome and was diagnosed with leukaemia at age 6. Initially she was given three weeks to live, and she's now 16. She's been in and out of the Children's her whole life so my uncle and his family have spent a lot of time there. We're very much aware of the great job they do."
Victorians are being urged to dig deep as the appeal sets out to reach the $400m milestone.
After a difficult two years, popular events the Kids Day Out and the Herald Sun Run for the Kids are returning.
Appeal ambassador Brown and wife Hester hope their children Aila, 3, and Esme, 1, never have to become familiar with the world-class facility at RCH.
"I've heard countless stories of how the doctors have been able to prevent serious things happening to kids who are the most vulnerable," he said. "It was a no-brainer to get on board; we want our kids to be safe and healthy."